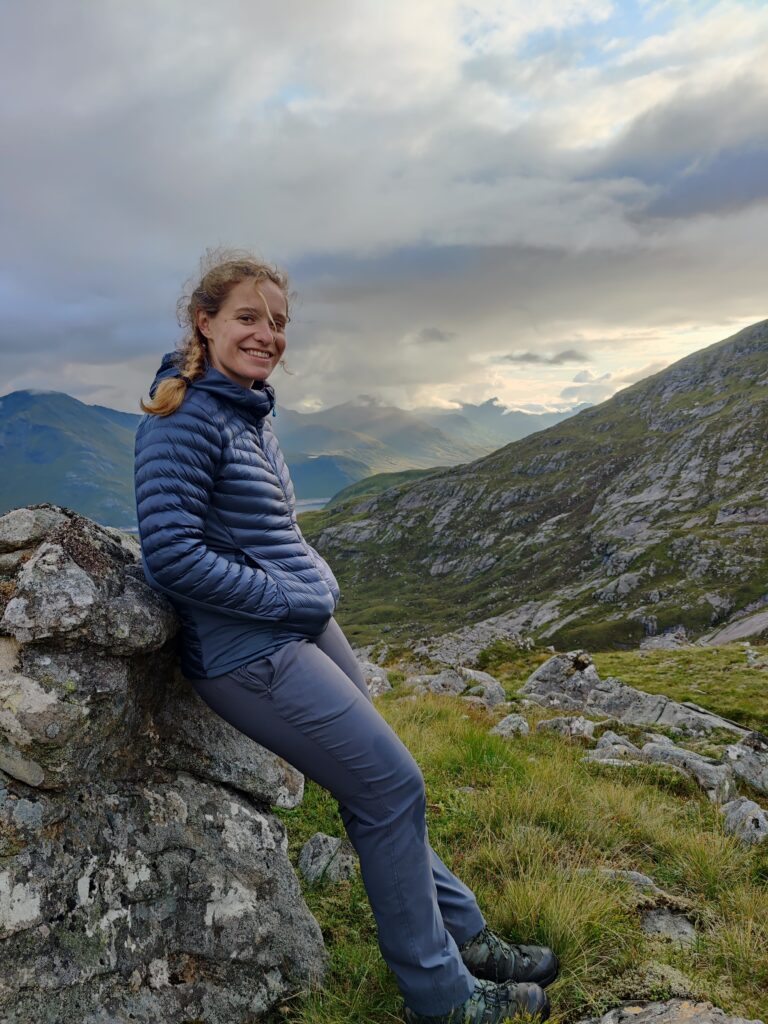 I am a PhD student at the Department of Earth, Ocean and Atmospheric Sciences, University of British Columbia, Vancouver.
I study the behavior and environmental impact of particle-laden clouds formed during deep-sea mining.
You can usually find me on campus at my desk, scribbling on a whiteboard in my office, or downstairs in the basement fluid mechanics lab realizing my childhood mad scientist dreams!
Before moving to Canada for my PhD, I completed my BA in Natural Sciences at the University of Cambridge, specializing in Earth Sciences for my MSci in 2020.
Two of my favorite activities are learning new things and meeting new people. After an incredible four years studying in the UK, where I found a subject I loved and so many wonderful people, I knew that a PhD was the obvious next step for my career. Luckily for me, UBC houses some of the world experts on particle settling and environmental fluid flow, so I have been able to continue my journey as a 'forever student' in the wonderful province of British Columbia. 
I started my PhD in January 2022, and will be here for at least the next 4-5 years.
Growing up in the UK, the ocean was never far away. Most of my childhood holidays were spent on the beach in Wales with my family and friends. Since moving to Vancouver, I am lucky enough to once more be surrounded by the sea, and spend even more of my time on the beaches here. 
As technology advances, naturally we are exploring ever deeper into the oceans. It is important that we do this in a way that is mindful of the ecologies that inhabit these areas, and the wider effects that these explorations may havc. My research on the physical and chemical footprint of deep-sea mining operations is just one part of this larger challenge.
I am fascinated by the ways in which fluids and particles interact with each other in the natural environment. 
This occurs not only during deep-sea mining, but in volcanic eruptions and in flowing rivers, along with many other environments on Earth and other planets.
Facts and scientific evidence should provide guidance for informed policy-making wherever possible.  
Scientific communication is a fundamental part of being a scientist, and a key way that we as scientists can improve the link between research and policy making, as well as improving inclusion and diversity within our fields.
I have always been the type to get involved with organization, whether that be as part of a society or club, or even coordinating nights out with my friends.
I can't help it!
To me, being a leader means listening to and coordinating others to reach a common goal for the benefit of all.